Turkish incursion into Syria brings danger for residents along border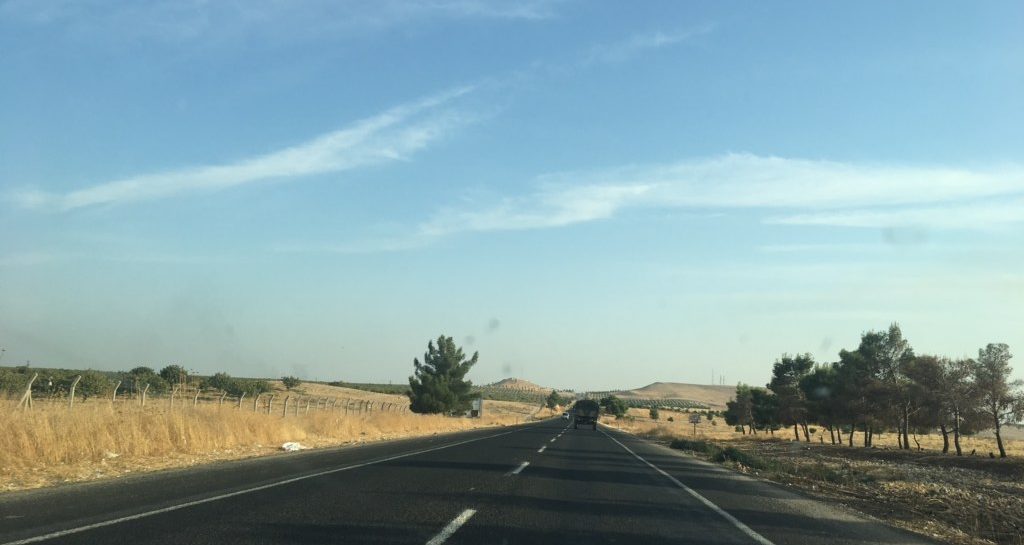 For The Los Angeles Times
AKCAKALE, TURKEY-SYRIA BORDER —
Schools in the Turkish city of Akcakale, on the border with Syria, sat empty Thursday because it was too risky for students to gather in one place.
Shelling in the area since Turkey's incursion into Syria a week ago to push back Kurdish forces had disrupted a basic understanding for Akcakale schools: Turkish students attend classes in the morning and Syrian children go in the evening. But now no one was there out of fear.
A few days earlier, a mortar shell fired from Syria had smashed through a window in an Akcakale apartment building, killing an 8-month-old child and leaving three other people in critical condition.
A Syrian family that fled the eight years of war in their home country between forces for and against the government of President Bashar Assad had been renting the apartment that suffered the most damage, said Ahmet Toran, a Turkish construction contractor who owns the building.
"What possible crime could that baby have committed?" Toran said. "They were just trying to build a life somewhere, and in a single moment their lives were destroyed."
A cease-fire announced Thursday by the United States and Turkey, an ally, offered at least some hope of calm for residents along the Turkey-Syria border who have seen their communities suffer as a result of nearby fighting between Turkish and Kurdish forces. Officials said a five-day cease-fire would give the Kurdish militias, who had been U.S. allies until President Trump decided to step aside to allow the Turkey incursion, time to move clear of a 20-mile buffer from the border.
In recent days, Turkish troops, tanks and other hardware have flowed into Syria, along with tens of thousands of Syrian rebel fighters under Turkey's command. Turkish officials in Ankara say they want to protect their citizens and start settling Syrian refugees back in their own country.
Continue reading here.