The Second Drone Age: How Turkey Defied the U.S. and Became a Killer Drone Power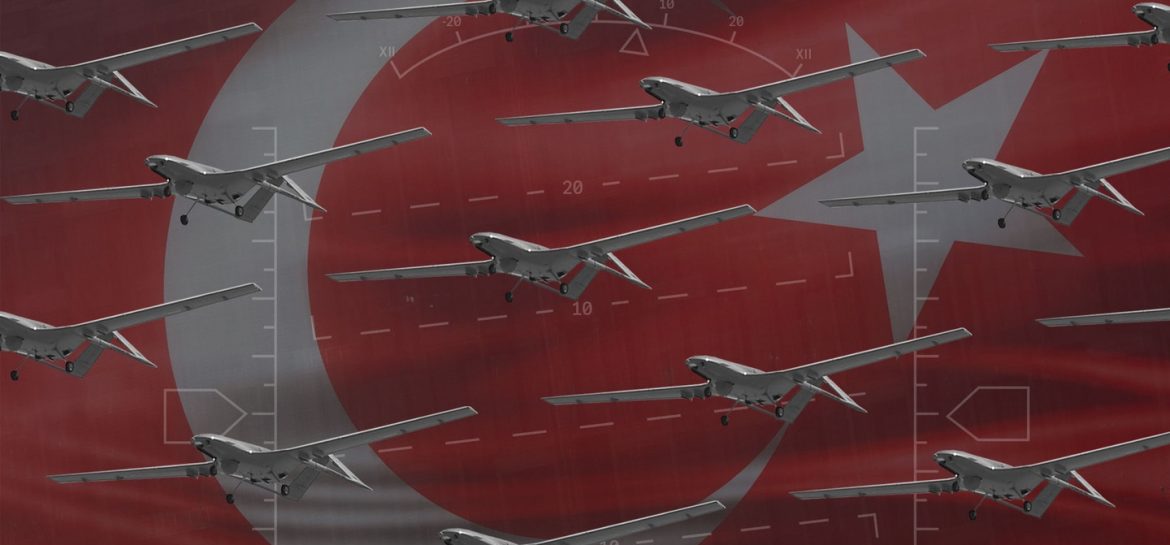 For The Intercept
ISTANBUL —
Finding oneself in the crosshairs of a military drone is, for most people, not the most comforting situation. Yet at an air show last fall, tens of thousands of people had a different reaction.
A military drone took off from a runway, and moments later it began transmitting its view to a giant screen on stage. The video from the drone was clear enough to pick out your own face among the crowd. It was exactly what the drone's pilot, seated in a trailer not far from the stage, was seeing. The crowd was in the crosshairs, and you could see the data about the aircraft's pitch, roll, and altitude. In the bottom right corner of the screen, the words "Bore Invalid" indicated the drone was currently unarmed.
It's the kind of video that, in a war zone, can end with a giant plume of smoke and the tattered remains of whatever the drone has just obliterated. Yet for this crowd, it was like catching a glimpse of themselves on the Jumbotron at a football game. When an announcer shouted out, "We see you, wave your hands!" they erupted in excitement.
The event had all the trappings of a typical air show. Hundreds of thousands of people — from government officials to school children bussed in by the thousands — paraded around the tarmac. They posed for selfies alongside fighter jets and attack helicopters. A team of F-16s flew in close formation, leaving intricate patterns of red and white smoke in their wake. A nearly constant series of sonic booms made it difficult to talk. Massive speakers blared pulsing music.
But there was something different about this air show: It wasn't in America, the global pioneer of weaponized drones and the customary host of such pageants. It was in Turkey, just outside Istanbul. And the pilotless aircraft that delighted the crowd wasn't made in America; it was manufactured by Turkey. The crowd was enthusiastic to be in its crosshairs because the spectacle signified that their homeland had taken its place among the most technologically advanced countries in the world.
Their country had entered the second drone age — in which the use of drones to kill people has proliferated far beyond the United States, the first country to kill people with missiles launched from drones after 9/11. Turkey now rivals the U.S. and the U.K. as the world's most prolific user of killer drones, according to a review by The Intercept of reported lethal drone strikes worldwide. (Other countries that have reportedly killed people with drone-launched weapons include Israel, Iraq, and Iran.) The technology has been used by Turkey against ISIS in Syria and along Turkey's border with Iraq and Iran, where ever-present Turkish drones have turned the tide in a decades-old counter-insurgency against the Kurdistan Workers' Party, or PKK.
Continue reading here.