Syrian forces battling Assad seek unity through the National Army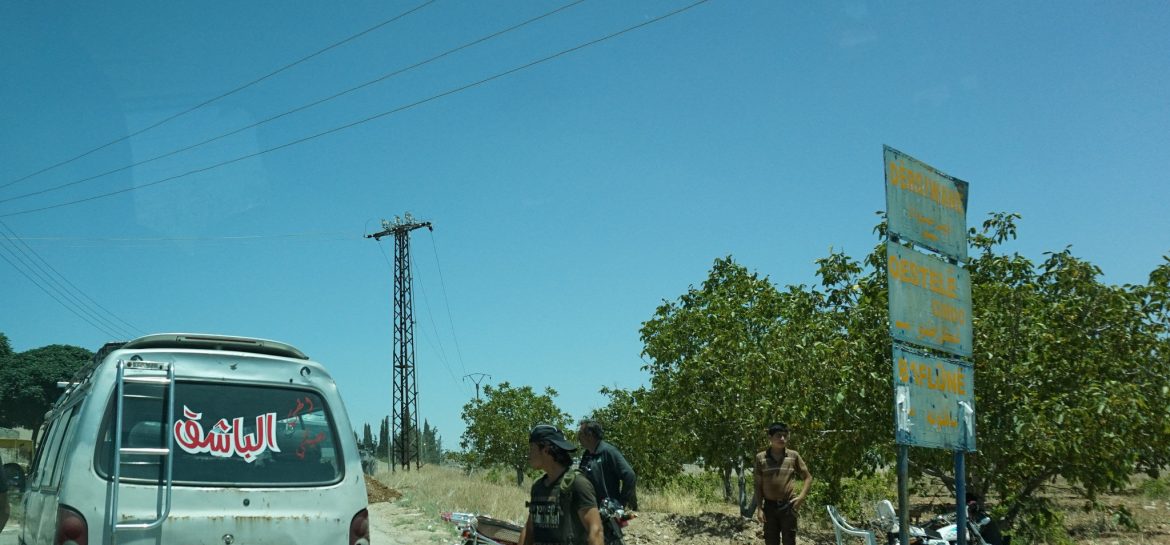 For The Los Angeles Times:
Gaziantep, Turkey —
In the seven years he has fought to topple Syrian President Bashar Assad, opposition forces Col. Haitham Afisi's beard has turned white and his voice has become a deep rumble.
The tall, muscular colonel, however, remains familiar to many Syrians, and someone to admire for those who oppose the Assad government.
Days after fighters under his command had joined with Turkish forces in March to wrest a corner of northwestern Syria away from rival Kurdish forces, Afisi, 58, spent some time greeting patrons at a cafe on the outskirts of Gaziantep, Turkey.
The city of Gaziantep, 32 miles from the border, is a hub of the Syrian opposition, providing offices for nongovernmental organizations and a Turkish location for the Syrian Interim Government, a group formed by leaders in exile headquartered in Azaz, Syria.
As Afisi sat drinking tea and smoking cigarettes during a busy dinner period, several passersby walked up to him to say hello. He planned to stay in Turkey for a day before returning to the opposition-controlled Syrian city of Afrin.
"We have gotten more popular since these operations" with Turkey began, Afisi said during a recent hourlong interview. "Even in regime-controlled areas there are calls for people to join new brigades now."
Since allying themselves with neighboring Turkey in 2016, Afisi and other fighters belonging to some of the more moderate rebel factions arrayed against Assad have been granted a new lease on life.
A new, unified force, dubbed the National Army, was announced in December and is receiving funding and training from Turkey. But its attempts to forge a united front against Al Qaeda-affiliated factions and to establish an alternative to Assad's government have been beset by infighting.
Continue reading here.