'What kind of justice is this?' A cry from Pakistan's remote tribal lands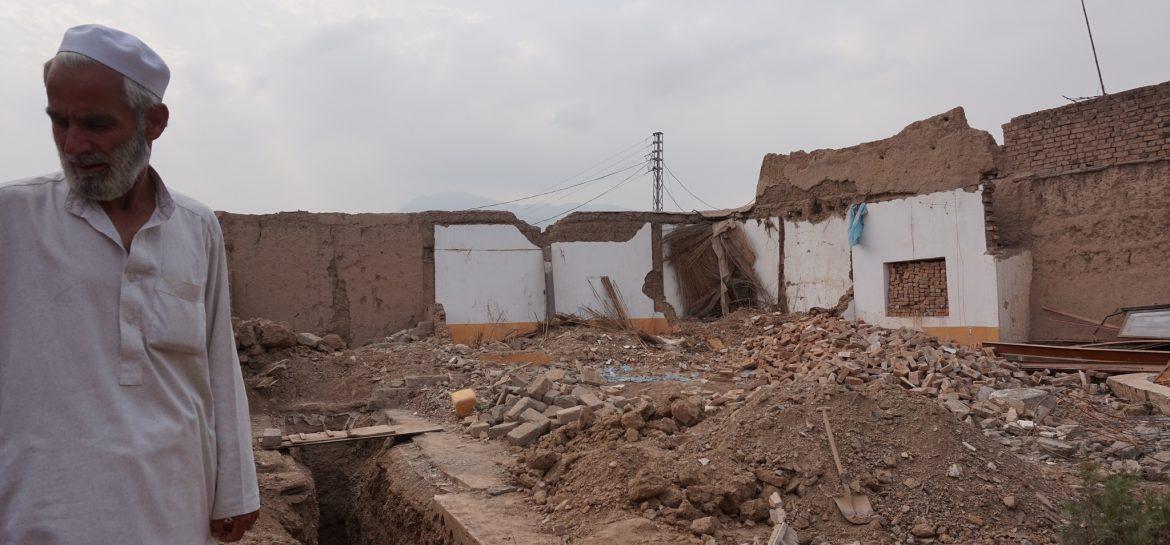 For The Los Angeles Times:
Jamrud, Pakistan — A frail Shah Khan Kukikhel was walking through the rubble of what used to be his brother's home. The trouble, he recalled, had begun after his 19-year-old nephew began to leave the family compound for days at a time.
"We got worried, we made him swear on the Koran that he was not involved in any militancy," said Kukikhel. In June, government officials turned up with an ultimatum: Hand over the nephew, Sheheryar, for interrogation, or the family home would be razed.
By then, Sheheryar was gone.
"We spent months looking around, we visited every madrassa we could, we asked all Sheheryar's friends, but the deadline came and we couldn't produce him," said Kukikhel.
In most of Pakistan, a manhunt for one person — whether justified or not — would not imperil the rest of his family. But Kukikhel lives in Pakistan's tribal region, a dangerous and nearly lawless area along the Afghanistan border. In recent years, it has been a favored hiding place for Taliban and Al Qaeda militants, and a focal point of the U.S.-led war on terrorism. Authorities suspected Sheheryar of being a member of a local Taliban group.
Neither Pakistan's parliament nor its judiciary has any power in the tribal areas. Instead, the region remains subject to a 1901 set of British colonial laws called the Frontier Crimes Regulation, which has seen little modification since Pakistan gained independence in 1947.
Under those laws, federally appointed civil servants, called political agents, enjoy nearly unchecked power. And they wield an especially harsh form of criminal enforcement known as collective punishment.
Collective punishment allows government agents to exact retribution on an entire family, or even an entire tribe, for the misdeeds of one member.
Such was the experience of the Kukikhel family.
Continue reading here.